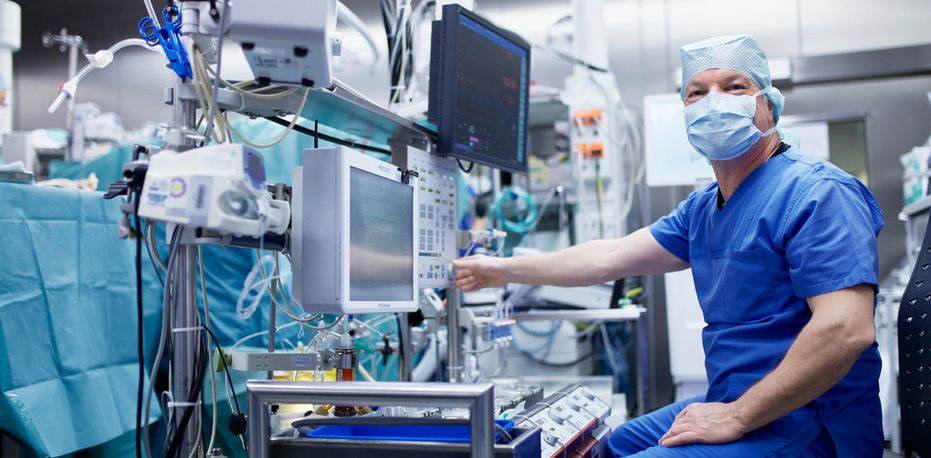 MEDICLIN Heart Center Lahr – Specialists for your heart
About MEDICLIN Heart Center Lahr
Our hospital provides treatment for patients with cardiovascular disease. Multidisciplinary teams work side by side in our cardiac surgery, cardiology, anesthesiology and intensive care departments. The MEDICLIN Heart Center Lahr is committed to providing innovative treatments and individual, personalised care.
The MEDICLIN Heart Center Lahr was founded in 1994 and has 75 beds. 320 staff members work tirelessly on the wards, in operating theaters and the administration to ensure our patients' wellbeing. Every year, we treat more than 3,500 cardiac patients from Germany and abroad. Treatments range from routine interventions to complex cases.
MEDICLIN Heart Center Lahr is consistently named in the "Focus Gesundheit" magazine's list of top hospitals. Its cardiology and cardiac surgery departments received Germany's leading clinics award in 2021.
Facts and figures:
More than 35,000 open heart operations
Over 50,000 patients since its inception
More than 300 qualified staff committed to the wellbeing of every patient
Extensive treatment spectrum
Over 25 years of experience in cardiology, cardiac surgery and critical care
24/7/365 medical services for acute heart attacks
Under its roof, MEDICLIN Heart Center Lahr combines Cardiac, Vascular and Thoracic Surgery, Internal Medicine and Cardiology, and Anesthesiology and Intensive Care Clinic.
Patients benefit from personalised treatment concepts, state-of-the art diagnostics, innovative and minimally-invasive procedures as well as interdisciplinary collaboration through years of experience.
Cardiac, Vascular and Thoracic Surgery
At MEDICLIN Heart Center Lahr we provide the entire spectrum of modern heart surgery with state-of-the-art diagnostics and the latest medical equipment. Highly qualified and specialized cardiac surgeons supported by an expert nursing team ensure that every patient receives best quality treatment and customised care. This also includes the treatment of complex cases using minimally invasive procedures. If possible we choose non-invasive (without surgery) over invasive techniques (with surgery). If an operation is necessary we prefer minimally invasive, catheter-assisted procedures whenever possible.
Patient conditions we treat include:
Acute heart failure
Angina pectoris
Aortic isthmus stenosis
Aortic root diseases
Aortic valve disease
Aortic valve insufficiency
Aortic valve stenosis
Aortitis
Arterial diseases
ASD I (hole in the interatrial septum)
Atrioventricular block
Cardiac insufficiency
Cardiac valve diseases
Cardiac valve insufficiency
Cardiac valve stenosis
Cardiomyopathy
Carotid artery stenosis
Chronic heart failure
Congenital heart disease
Coronary heart disease/heart attack
Diastolic heart failure
Dilated cardiomyopathy
Embolism
Endocarditis
Global heart failure
Heart tumor
Hypertension
Hypertrophic cardiomyopathy
Malformations of the aorta
Mitral valve disease
Mitral valve insufficiency
Mitral valve stenosis
Myocardial insufficiency
Myocardial perfusion defects
Myocarditis
Narrowing of heart valve
Pericardial diseases
Pericarditis
Tetralogy of Fallot
Tumors (benign and malignant)
Internal Medicine and Cardiology
In the Department of Cardiology, we diagnose and treat cardiovascular disease using all state-of-the-art invasive and non-invasive methods. An emergency team is on call 24 hours a day, 7 days a week. Our Chest Pain Unit and cardiac catheterization team are available 24/7/365 for all patients suffering heart attacks.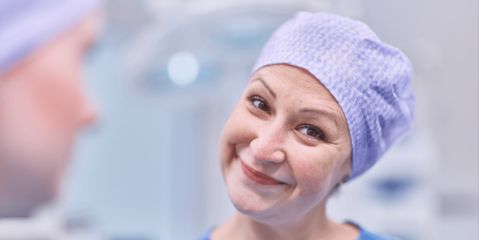 Anesthesiology and Intensive Care
In the Department of Anesthesiology and Intensive Care, all state-of-the-art anesthesia, monitoring and treatment options are being used. Hereby, we can guarantee the highest possible standards for patient safety.
Following open heart surgery, after a heart attack or with potentially life-threatening cardiac arrythmias we treat you in our Intensive Care Unit. Specialist teams provide highly professional care for you 24/7 using up-to-date medical equipment and a comprehensive knowledge of heart disease, as well as monitoring methods and pharmacology.
Please feel free to contact us. We will be pleased to answer any questions or queries you might have.
Lahr is just 50 kilometres north of Freiburg close to the Autobahn A5. Road and railway connections are easy from all directions.
MEDICLIN Herzzentrum Lahr
By car
Autobahn A5, take the exit for Lahr
By train
There are regular train connections from Freiburg or Frankfurt to Offenburg, where you can catch regional trains to "Lahr (Schwarzw.)" station.
From Lahr station, take bus 106 or a taxi.
To top